Portable Decks and Pavilions Options and Upgrades
Our portable decks are available with many options and upgrades. View our list for more customizations list below to find the one that you are looking for. With an additional price, you can customize your portable deck or pavilion to your liking. We upgrade stair rails, spindles, roofing, staining, colors, and more. A-Frame roofing is available so that your deck is more suitable and fits your RV.
We build our decks and pavilions at our location and deliver to your site, with a free delivery offer for the first 30 miles.
Roofing Colors
We do have deck options & upgrades on metal roofs and pergola roofings. You can find different colors and roofing styles that you are able to choose from for an upgrade.

Stain on Wood
We add stains on wood with an additional 15% off of the base price.
Roofing Styles
We can add roofing styles such as A-frame and Single Pitch Sloped metal roofing to your portable deck. It's good to add a roof to your portable deck for long-lasting protection from wind and rain.
A-Frame Metal Roofing
Single Pitch Sloped Metal Roofing
General Portable Deck Options
Additional Steps-$150
(1-set incl. with base pc.)
Spindles on Steps/Ramps
$10 per ln. ft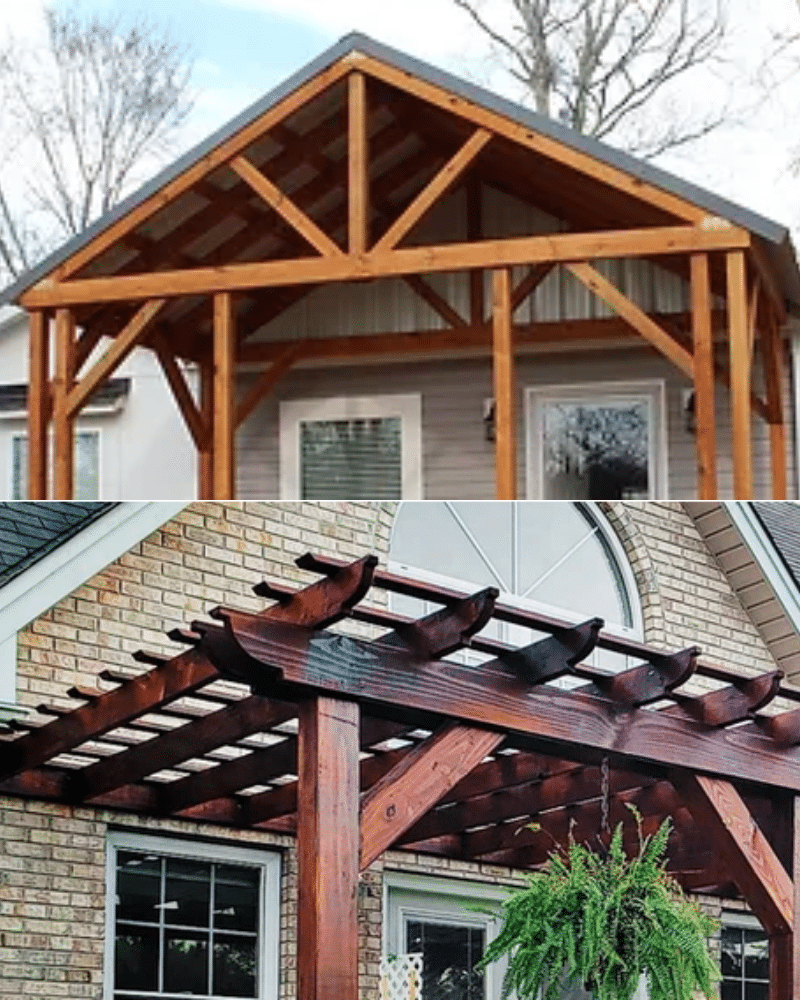 Metal Roofing or Pergola Roofing (if needed)
Concrete Footers – $125 per/hole. (If needed)
Vinyl Stair Handrails $450
per stairs.